our Solutions & Offerings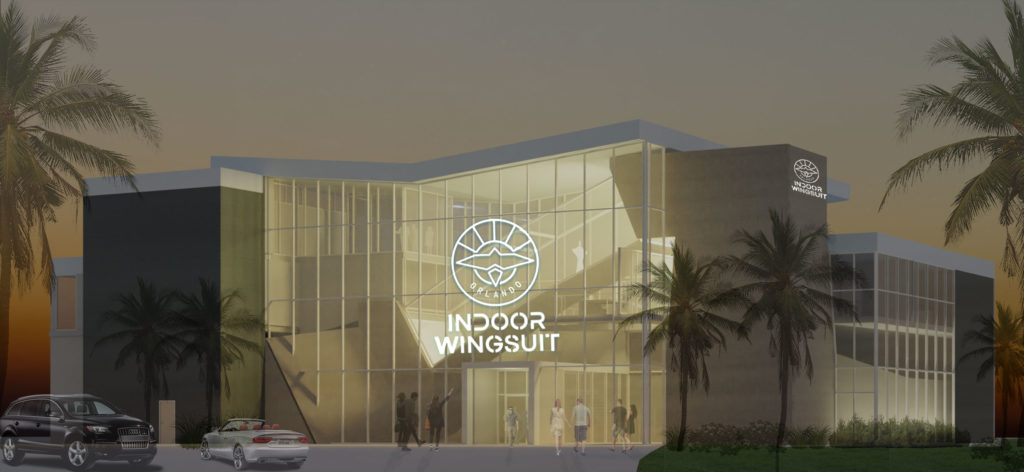 Turnkey solutions
Inclined Labs offer turnkey solutions with bespoke design depending on your requirements and local conditions. We have a unique understanding of how to build and operate a wingsuit tunnel from more than five years of flying, training, improving the safety features and operational workflow.
We offer a range of solutions from compact tunnels with a minimal footprint, a low profile and small flight chamber to the large flight chamber capable of hosting several flyers simultaneously at high airspeed. We also offer a medium-sized solution which is a compromise between the compact and large tunnel.
Design, blueprints, training of instructors, standard operating procedures, booking and video system, safety systems and standard operating procedures are all part of the package.
New Design
Learnings from the last five years of operating the Stockholm site are built into the second-generation wingsuit tunnels. New features include:
An improved wind tunnel circuit to reduce energy consumption
Redesigned ducts connecting to the flight chamber to improve air quality
Wider range of flying angles: fixed or adjustable angle options
High performance turning vanes
New and improved guidance system for a safer and quicker rotation
New flight chamber entrance airlocks for noise reduction, quicker rotation and safer entry and exit
Full building integration with visitor spaces, flight chamber and operational spaces integrated into an attractive and cost-effective building design
Customer spaces optimized for experience and customer flow
Acoustic design to minimize noise emissions outside and inside the building
Active and passive cooling systems as options
Customized solutions
We start our discussions looking at your needs and the individual conditions for your projects. The target customer base will have an impact on the design of the flight chamber and tunnel circuit. The flight chamber can be more compact with a tourist and recreational customer base. If your target customer base is mainly experienced skydivers, you should aim for a larger flight chamber to allow for two- and three-way flying. Local conditions will determine the height of the tunnel, if it can and should be submerged and what acoustic and cooling measures need to be taken. Based on your requirements and our experience we will suggest a design that meets your needs.
We also offer completely bespoke solutions with individual designs. Our inclined wingsuit tunnel can e.g. be fitted in an existing building such as a shopping center with the tunnel circuit mainly on garage level. We are also working on requests for military purpose wingsuit tunnels, and we understand the special requirements for military training and product development. More information is available upon request.
The inclined wind tunnel can also be used to train ski jumping and other alpine sports. Most of the national teams in ski jumping and Nordic combined have been to the Stockholm site to perfect their skills. We have the tools, training methods and safety and guidance systems to help athletes improve their take-off and flying techniques.
Wingsuit tunnel technology
The technical design requirements for a high-quality wingsuit wind tunnel are different from other wind tunnels in several aspects: range of wind speeds and qualities of the airflow in the flight chamber; angle of inclination of the flight chamber; technical configurations at the inlet of the flight chamber supporting the appropriate flow conditions and guiding the airflow; outlet section configurations managing the large vortices caused by wingsuit pilots. In addition, the system design needs to take into account energy efficiency by having a low loss design, acoustics and thermal management.
We have developed system designs using our proven aerodynamics of the flight chamber and connecting sections and our proven efficient circuit design, with added design components for dramatically improved acoustics and thermal management. We have prepared design options for different system configurations in order to meet operational requirements in different parts of the world and for different types of locations. System design is compatible with integration into stand-alone buildings and as part of a larger building complex.
Inclined Labs has a dedicated engineering team, complemented with a network of external experts specialized in aerodynamics, acoustics, wind tunnel design, mechanical engineering and construction, who work with development and are ready to assist projects in implementation of existing solutions or customization if needed.
For a given project we will provide certain key-technologies from our own sources. For other components and constructions, we will provide qualified solutions from our international network of technology vendors, contractors and builders.
This means we can incorporate the latest technology into our designs and deliver the keys to a fully operational facility with speed, accuracy and at a competitive price.